A Place In The Sun 2014 : Channel 4
Details

Created on Sunday, 10 August 2014 16:53
Written by 6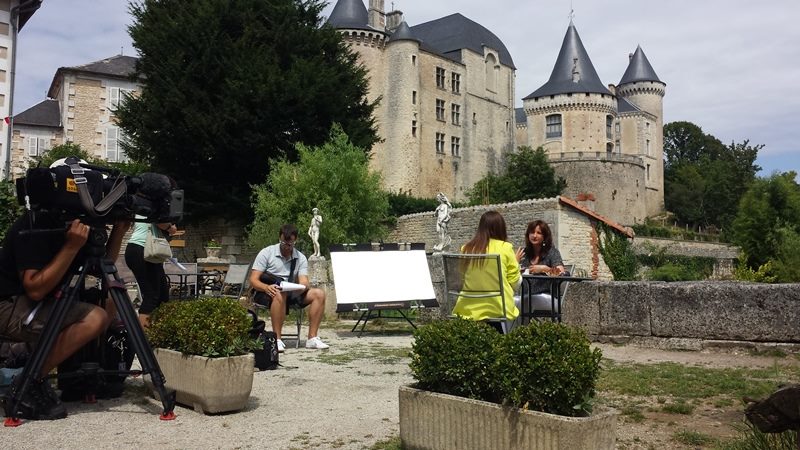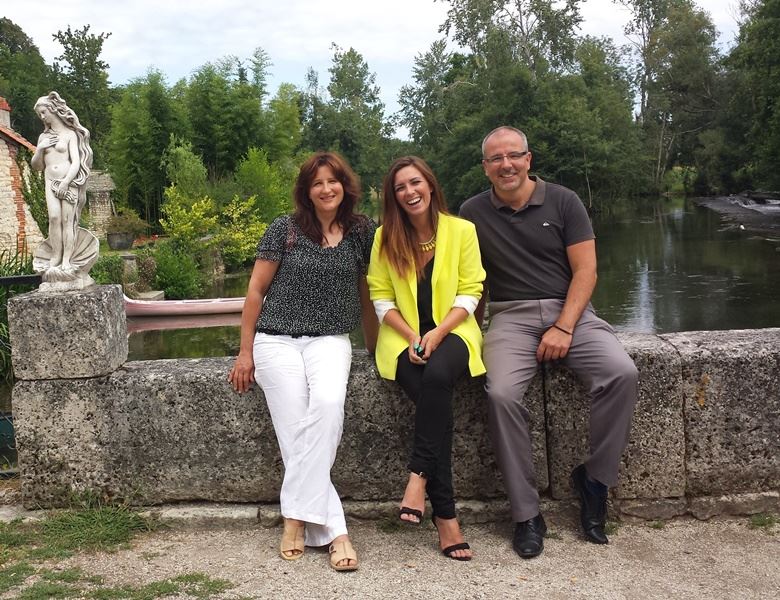 Well, Channel 4's "A Place In The Sun" were back in this beautiful area around Ruffec. In fact it is hard to believe that two years have passed since Nathalie successfully found Karen & Keith Wilding their dream home in the Vienne department. It was therefore with delight that Christophe took the phone call from the production team last week requesting that TIC Estate Agents be interviewed as the local property expert in the next Poitou-Charentes programme.
Nathalie was put forward to represent TIC Estate Agents (a lot more pleasant on the eye than Christophe in any case) and the filming was to take place on Monday 4thAugust. We had suggested using a couple of locations in the picturesque village of Verteuil Sur Charente and Darren and his team loved it. The interview took place in the courtyard ofLe Moulin de Verteuiland itwas here to the team's delight that they experienced the mill's renowned freshly made Brioche. Although we spent nearly two hours setting up and filming the final scene will last no longer than three minutes. The interview was based around the current market trends, hot-spots to buy, the buying process and reasons that clients choose this beautiful area of France.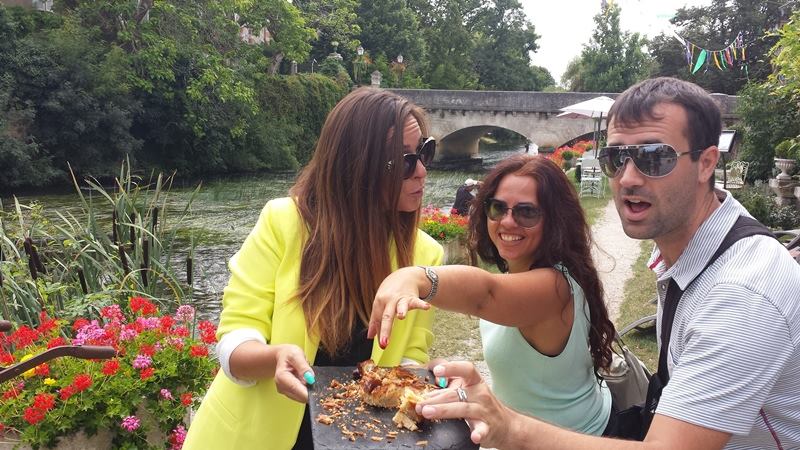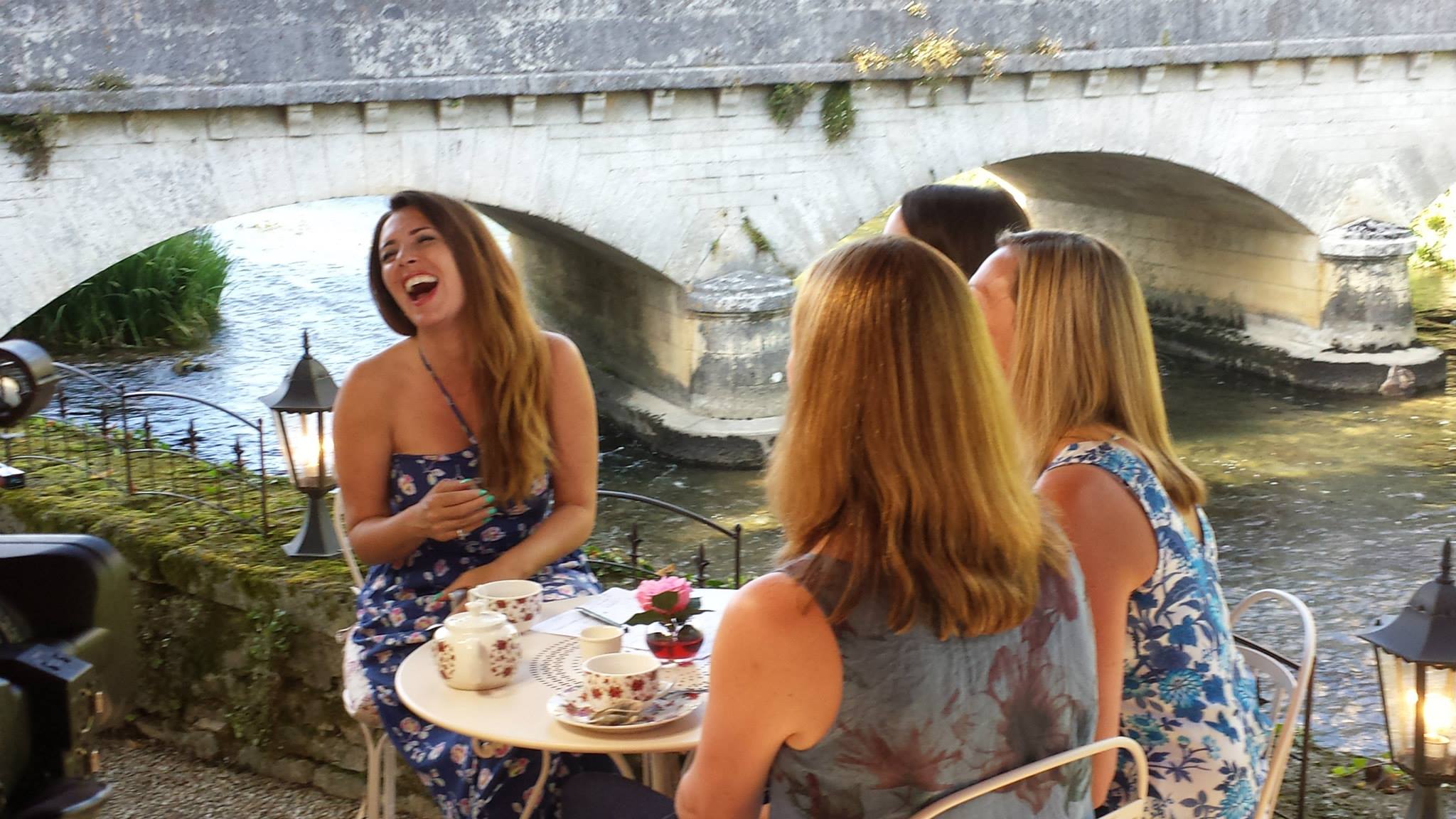 This year's filming for the programme introduced 3 sisters looking for a holiday home, whilst their brother had stayed in the UK. At the end of the week it was decision time, filmed at "La Demeure des Roses" and the sisters decided to put an offer in on a townhouse in Ruffec which they had all fallen in love with. (Here is an exclusive link to show some of the filming). Unfortunately you will have to wait until January 2015 for the airing of the programme. We will keep you updated on our Facebook and Twitter pages.