Under a morning mist along the banks of the river Charente a crowd of 100 eager, local enthusiasts gathered at 10h00 on Sunday 10th September. Not your normal Sunday morning and certainly not at that hour!! For this day was the third "Balade Découverte" in the beautiful and historical village of Verteuil-Sur-Charente.
The order of the day was simple : Architectural history, education, wine tasting, aperitifs, 7km 'balade' (walk) and lunch in the famous and rather stunning château's grounds.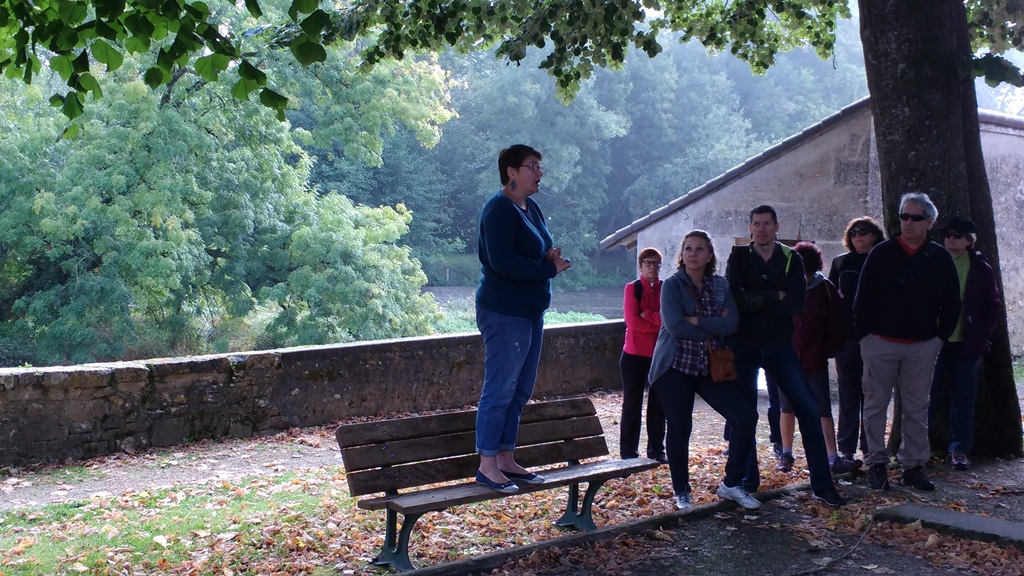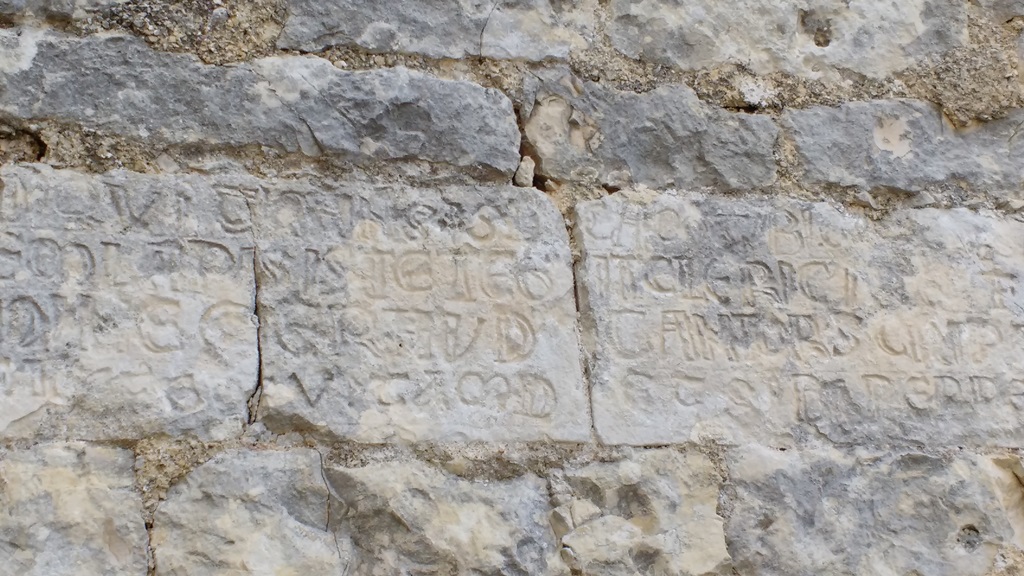 Our first stop after the introductory talk was after a short walk up to the 12th century church Eglise St Médard. After taking in the panoramic view across the village with information about some particularly interesting buildings such as the Le Couvent Des Cordeliers (a 15th century Franciscan monastery) we gathered in front of the mairie bolstered by the news that we would soon be wine tasting at La Regie.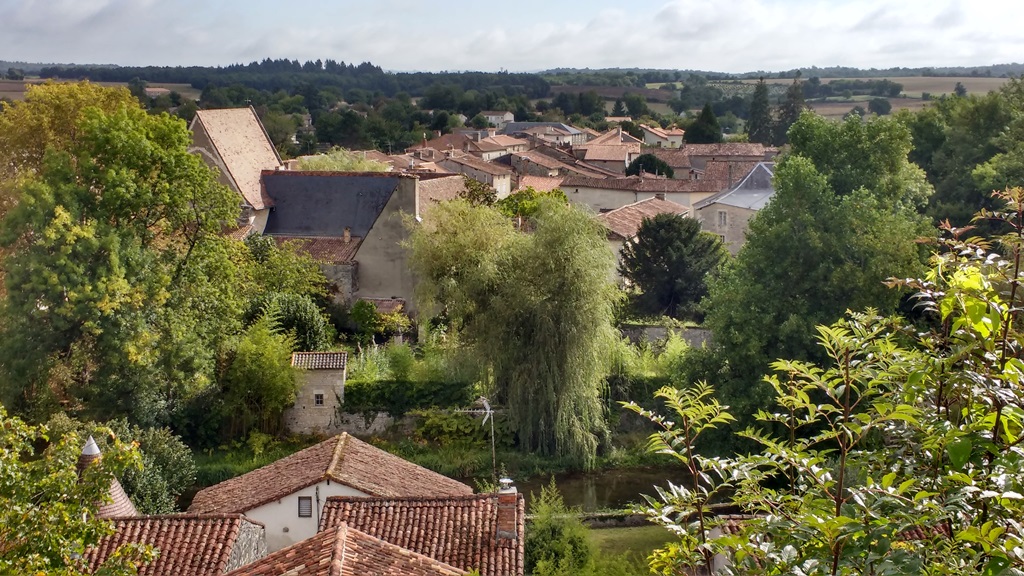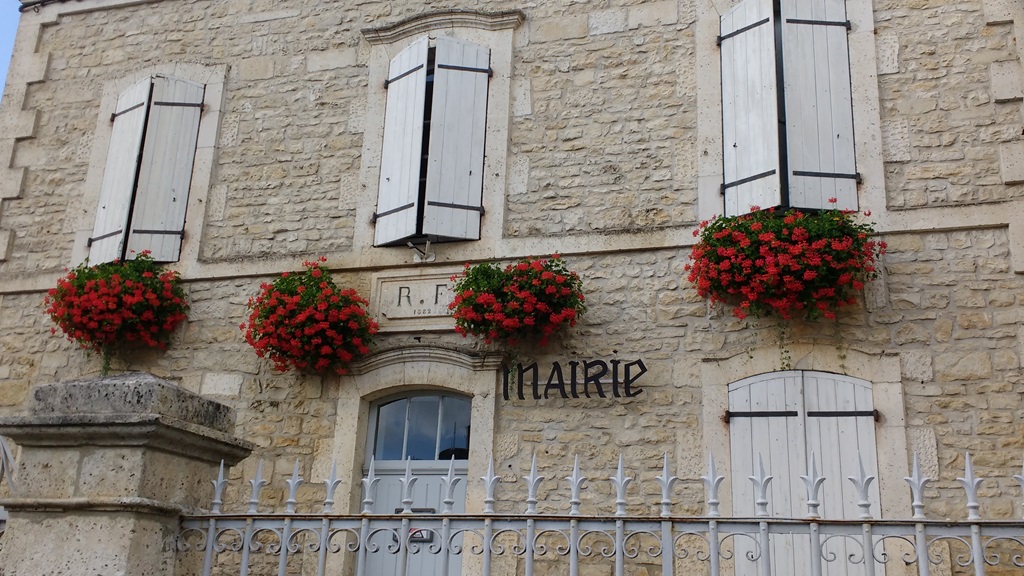 We were then treated to 3 tasty samples including a chilled 16.5% sweet red, then it was time to stroll to the island house (formally owned by Mme Cluzaud and no relation to Inspector Clouseau) via Le Moulin for our pre-luncheon aperitif!! This time we were refreshed with chilled rosé pamplemousse and nibbles. And so the tough test began..........a 7km 'balade' along the river and up to the château. 7kms would not normally be a struggle, but with the prerequisite 'refreshments' this had raised the challenge.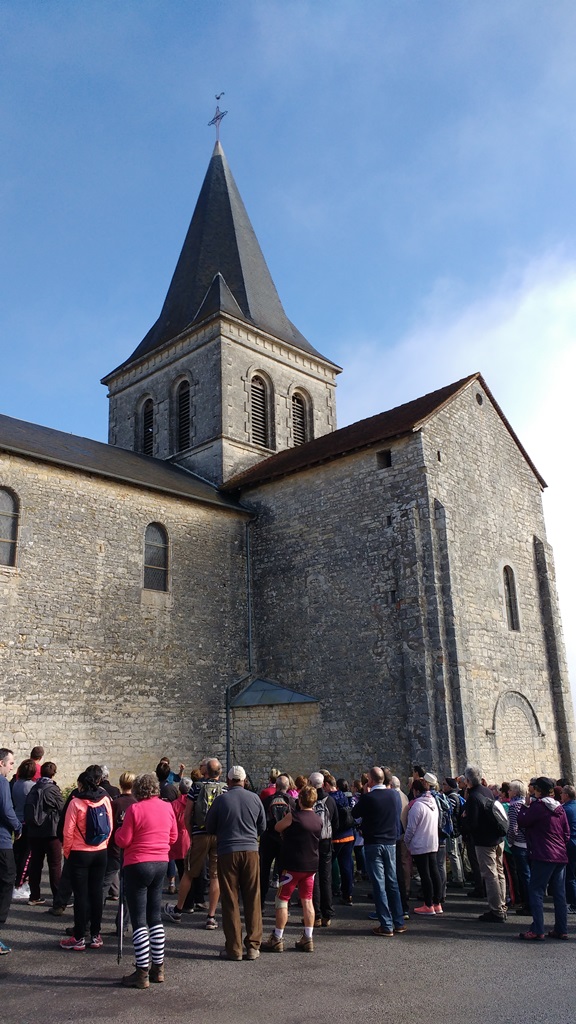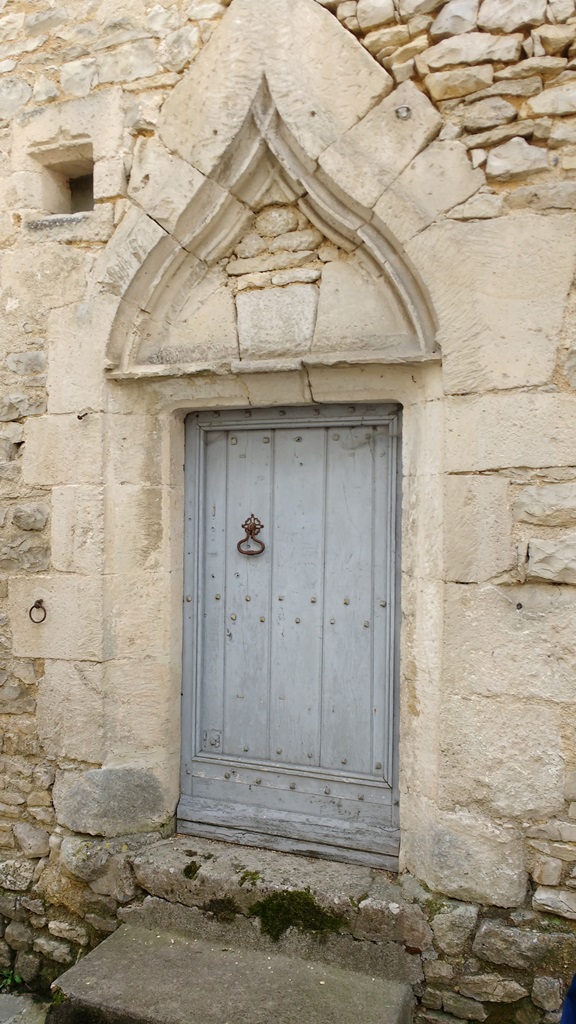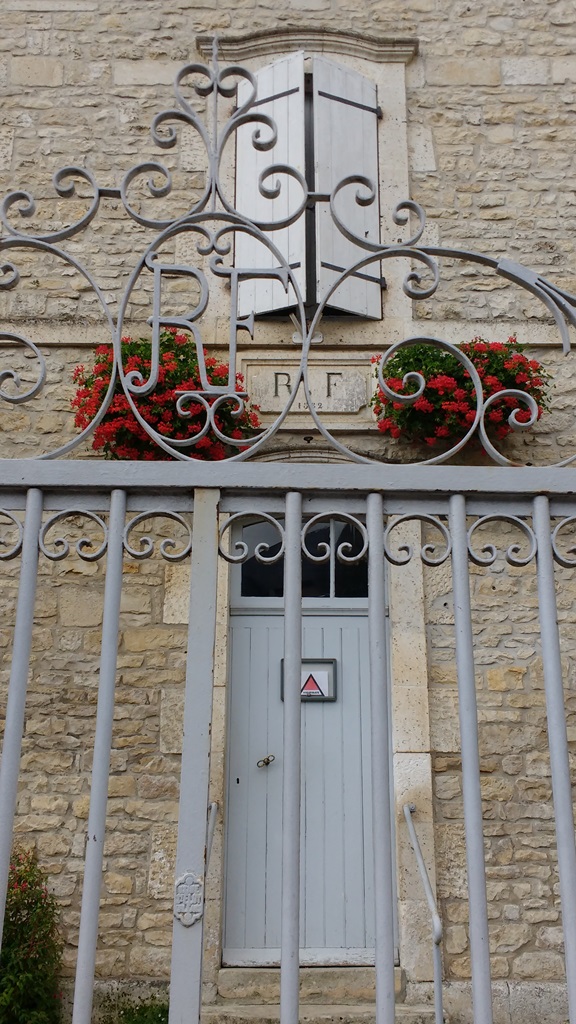 Spurred on by the incentive of lunch (and further 'refreshments) in the 11th century château's private courtyard and to be joined by the Count de La Rochefoucauld we pushed on under the warm sunshine. The view back across the village and down to the river Charente was stunning and quite breath-taking.
A delicious lunch of grilled steak with dauphinois potatoes (oh and some wine) followed by local goats cheese (oh and some wine) and then the renowned 'brioche' made at the Verteuil mill was washed down with strong coffee. Tours of the château were then available for an extra cost with the Count as your personal guide.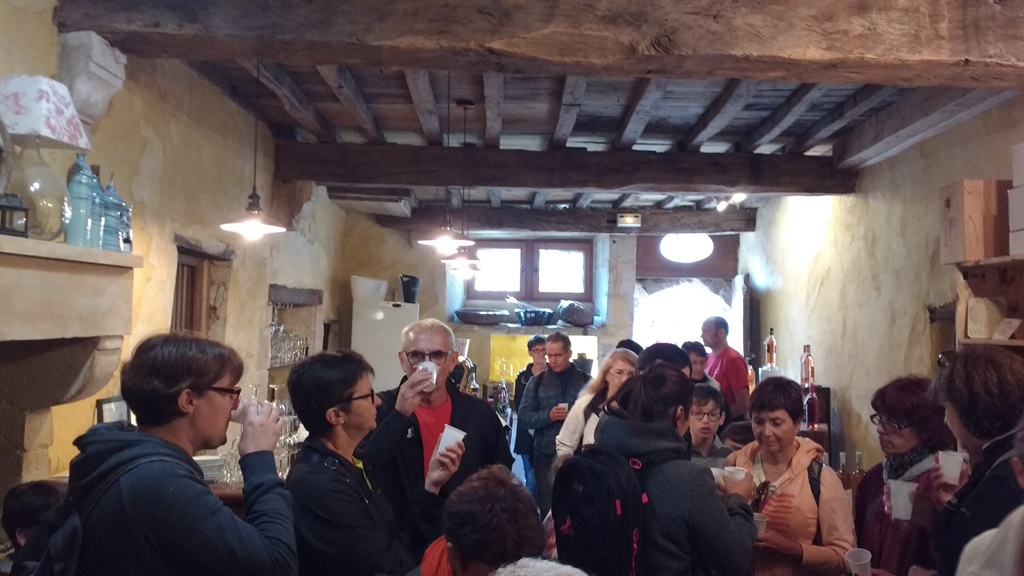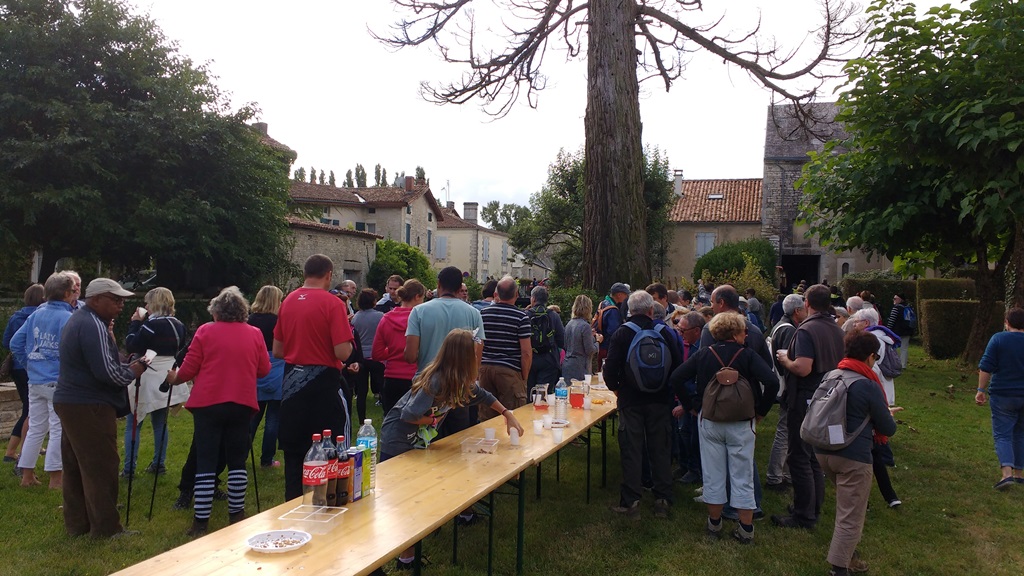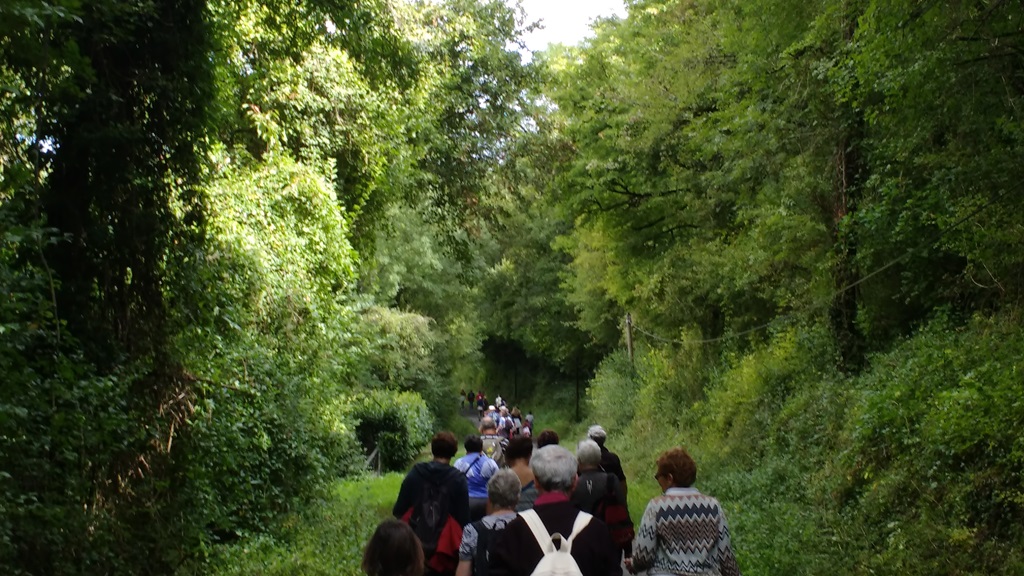 This was a wonderful way to spend a Sunday and we would thoroughly recommend it if you have not done so before. And all for the princely sum of ........... 8€ each!!!!!!!!!!!